ALEKSANDER HOUSE BED AND BREAKFAST
Louisville, Kentucky

Enjoy the sights, sounds
and rich history of
"Old Louisville"
Walk through the streets of
this lovely Victorian preservation area
with its beautiful Victorian houses

Have dinner at a fine restaurant.
Or take a dinner cruise on the Ohio River

"St James Fountain"
Central Park,Old Lousiville
Use the links below
to plan your trip to Louisville

Historical Profiles & Biographies: B&Bs, and Innkeepers
Recipes from Innkeepers: great gourmet breakfasts
BEST RESTAURANTS IN LOUISVILLE: reviews,menues & reservations
The Bed and Breakfasts of Kentucky: more about our guestrooms and home
Louisville Bed and Breakfast Association: events and information
Speed Museum: a wonderful small museum near the University
The Louisville Ballet: extraordinary dancing
Actor's Theatre: award winning actors and directors
Fine Louisville Restaurants: lunch and dinner suggestions & reservations
The Cinema: movies currently running in Louisville
Musical Entertainment: listening at its finest
Art Venues: where to go to view performing arts
Check out the Weather: temperature, humidity, etc...
The Kentucky Derby: horse-racing at its best
Kentucky Derby Update: what happened in '98/a look at 1999
The Kentucky Derby Story: Churchill Downs/the Derby/the Horses
The Louisville Zoo: great fun for adults and kids
The Slugger Museum: baseball memorabilia
Kentucky: descriptive/historical notes
Louisville: descriptive/historical notes
Historic "Old Louisville": facts, photos and information
More about Old Louisville: architechture, history, more facts & photos
Louisville Visitor's Center: what's going on in the city
Greater Louisville Convention & Visitors Bureau: complete guide to Louisville tour & travel
A Look at our Rooms: Guest rooms, Dining room & Parlor
Aleksander House favorites: Menues and recipes
Sam: Our mascot and friend
Our Garden: Come outside and relax on our deck

Bed and Breakfast Directory
Aleksander House Bed and Breakfast
in Louisville, Kentucky
The Aleksander House Bed and Breakfast, is a gracious 1882 Victorian home, centrally located in historic "Old Louisville" Kentucky, the third largest preservation area in the country. The city of Louisville has more Victorian houses and in-tact stained glass than any other city in the United States. We offer romantic Sweetheart Packages, Spa Packages and other special get-away specials. Near shops, restaurants, museums and many other attractions, our three-story brick building is completely restored and listed on the National Registry of Historic Landmarks. Our rooms are beautifully decorated and comfortable and our rates are reasonable.
Inside are 14 foot ceilings, original hardwood floors, light fixtures, stained glass and fireplaces. The walls of the spacious dining room are lined with French Toile paper and prints of 19th century French Impressionists. A full, gourmet breakfast is served each morning featuring savory & sweet specialties, along with fresh whole bean coffees, fine teas, homemade granolas, muffins and jams. Two sweeping staircases lead to the second and third floor guestrooms, each uniquely decorated in eclectic or period furnishings with fine linens and down comforters. Louisville is the home of the Kentucky Derby, which is run at Churchill Downs Race track each year on the first Saturday in May. .



Aleksander House specializes in small parties, gatherings, and Victorian Teas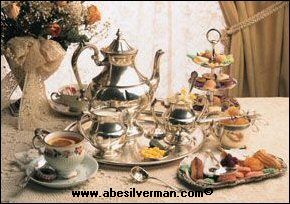 (Call 502-637-4985 for information)



B&B blog
business blog
women's blog


Innkeeper: Nancy Hinchliff
Mailing Address: 1213 South First Street, Louisville KY 40203
Reservations:502-637-4985 Fax: (502)635-1398
Tollfree:(1-877-288-9979, ext.9343)
email: alekhouse@aol.com
Check-in:3:00-8:00 pm Check-out: 11:00 am




Click here to make a reservation
Click Here for
Last Minute Specials

Children and pets are welcome with some restrictions
Smoke-free environment inside. Smoking permitted outside on deck.
No minimum stay except for major trade shows, art shows and the Kentucky Derby.


Rooms and Rates

Packages for 2008

*Valentine's Day, Romantic and special event packages
*Gift Certificates
*Corporate, student and long-stay discount rates
(not applicable during trade shows,St James Art Show,
major events, and The Kentucky Derby).





BUSINESS TRAVELER CLICK HERE
(We are close to the airport, convention centers and downtown.)



Business travelers will find a host of amenities, at the Aleksander House, designed to meet their unique needs. Rooms are spacious with Queen beds, writing desks, telephones, CABLE TV, VCR and DVD players and wireless. As well as refrigerators, overhead fans, terry cloth robes, hair dryers, coffee makers, irons and ironing boards. A fax machine is also available. We offer corporate rates (based on one person per room/mid-week), late check-in and early heart-healthy breakfasts. Snacks and beverages are available throughout the day. A flexible cancellation policy is in place, as is express check-out and personalized service. Our Inn is peaceful and quiet and guests are welcome to meet with business associates in our corporate suite, parlor or dining room for breakfast. Or relax with a refreshing beverage on the deck overlooking the gardens, after an exhausting day of meetings and/or presentations.

Featured on BedandBreakfast.com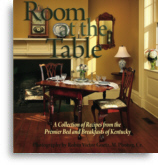 NEW COOKBOOK NOW AVAILABLE at the Aleksander House.
This new cookbook, entitled "Room At The Table", features a collection of recipes from
the Premier Bed and Breakfasts of Kentucky. The Aleksander House is featured in the cookbook, which commemorates the 20th year Anniversary of the Bed and Breakfast Association of Kentucky, comprised of nearly 100 Bed and Breakfasts and small Country Inns across the state. All are quality inspected. The new cookbook includes gourmet recipes and beautiful photographs of prepared dishes, featured Inns, and extraordinary landscapes of Kentucky. The hardback book is 10X10 inches in size, with 128 pages of full-color professional photographs taken by master photographer Robin Victor Goetz. The cost is $24.95 plus 6% sales tax and may be purchased at the Aleksander House.



Call (1-877-288-9979, ext.9343) or email us at alekhouse@aol.com.
To find out more about the Bed and Breakfast of Kentucky and its new cookbook, visit www.kentuckybb.com.


Member of: HERITAGE INNS OF OLD LOUISVILLE



Member of The Bed and Breakfast Association of Kentucky

Member of the Louisville Bed and Breakfast Association

Whether you are visiting for business or leisure, the Aleksander House Bed and Breakfast can accommodate your needs.