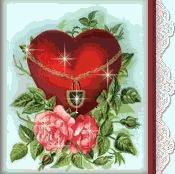 SWEETHEART PACKAGES

.........a Day you'll always remember.



Show someone you love how much you care by treating them to a day or a week-end in a romantic bed and breakfast. The Aleksander House is cozy and intimate featuring prints of french artists, furniture and wall-coverings from the 19th century throughout the first floor parlor and dining room. Our most romantic guest rooms are Katharine's Room with its impressive 4-poster Rice bed, beautiful pine floors and oriental rugs. And the Kimberly Suite which features a lovely Art Deco working fireplace.

Choose between a breakfast of crunchy Belgium waffles with sweet strawberries and real whipped cream or delicious Eggs Benedict on fresh English muffins with Kentucky ham and a creamy Hollandaise sauce. Breakfast in our lovely dining room is included with Katharine's Room. If you would like breakfast in the privacy of your room, the suite is the accommodation for you!
Our coffee is a fresh ground European and French Roast blend. A selection of gourmet teas is also available.
---

Sweetheart package #1
-Spacious Victorian room with Queen 4-poster bed
-Private bath
-Bottle of wine, champagne (or non-alcoholic beverage)
-Cheese and fruit tray
-Sweetheart roses
-Chocolates
-Gourmet breakfast
Cost: One night: $160.00 Two nights: $260.00

Sweetheart Package #2
-Lovely, spacious suite with Queen bed
-Private bath
-Working fireplace,sitting area, TV/VCR
-Video library & many other amenities
-Bottle of wine, champage (or non-alcoholic beverage)
-Cheese and fruit tray
-Sweetheart roses
-Chocolates
-Gourmet breakfast
Cost: one night: $220.00 Two nights: $350.00


---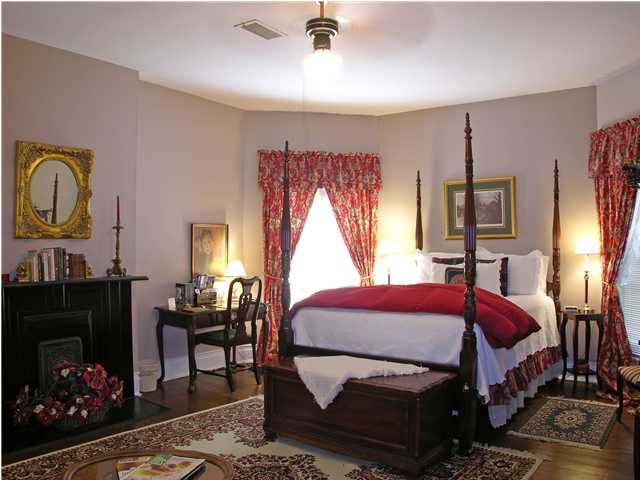 Choose Katharine's Room
Katharine's Room is a lovely Victorian room with a stately 4-poster Rice bed. The walls are painted a muted shade of Taupe which adds to the warmth of the room and contrasts beautifully with the stark white enameled woodwork. The furniture is Cherry in the style of Queen Anne. White lace linens cover the bed under a soft, warm down comforter and draperies of red paisley over white lace grace the large windows on either side of the bed. This beautiful third floor guest room also features a writing desk, settee and armoire. Romantic and comfortable, it includes an in-room phone, AC, overhead fan, TV/VCR and access to a refrigerator. Used as our honeymoon suite, it is perfect for special occasions.
---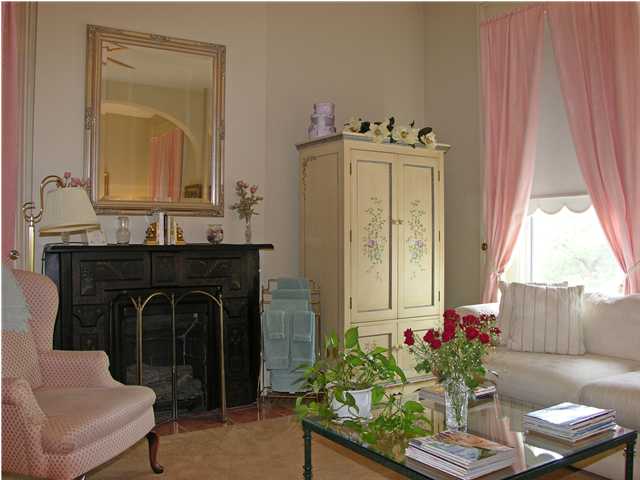 Or choose The Kimberly Suite
The Kimberly Suite includes two spacious rooms, one with a queen bed decorated in warm tones of burgundy and gold. The other, with a comfortable sitting area in front of a lovely Art Deco fireplace, is draped in rose Moire. Light and sunny, it is perfect for savoring a lazy, late morning breakfast. If you wish, we will install a table with white lace linens, Victorian silverware and crystal goblets early in the morning (before you arise) and gently waken you to a delicious gourmet breakfast in the privacy of your room.
In the evening, relax in front of a crackling fire with a glass of wine or enjoy one of the latest movies from our video library........


*During the month of February
every day is Valentine's Day at the Aleksander House
Ask about our "special discounted week-day" Packages.

Make a reservation

phone: 502-637-4985
email: alekhouse@aol.com


DINNER AT BUCKS
Buck's restaurant just a short walk from the Aleksander House.
Bucks is open every day except Monday.
A great addition to the historic Old Louisville restaurant scene,
the restaurant features delicous fish entrées, meat and vegetarian dishes.
Drinks are available from the bar. Wonderful, romantic atmosphere and tinkling piano. Open for lunch and dinner.
---